"Caring For Carrie"
A Mexican Fiesta & Silent Auction
for
Carrie Peterson and Family
Wednesday, June 20, 2007
Norwood Young America Pavilion
Dinner 4-8 p.m.
Silent Auction 4-7 p.m.
Adults $5.00 Children 6 and under $3.00

An article published in the NYA Times SunPatriot Newspaper June 15, 2007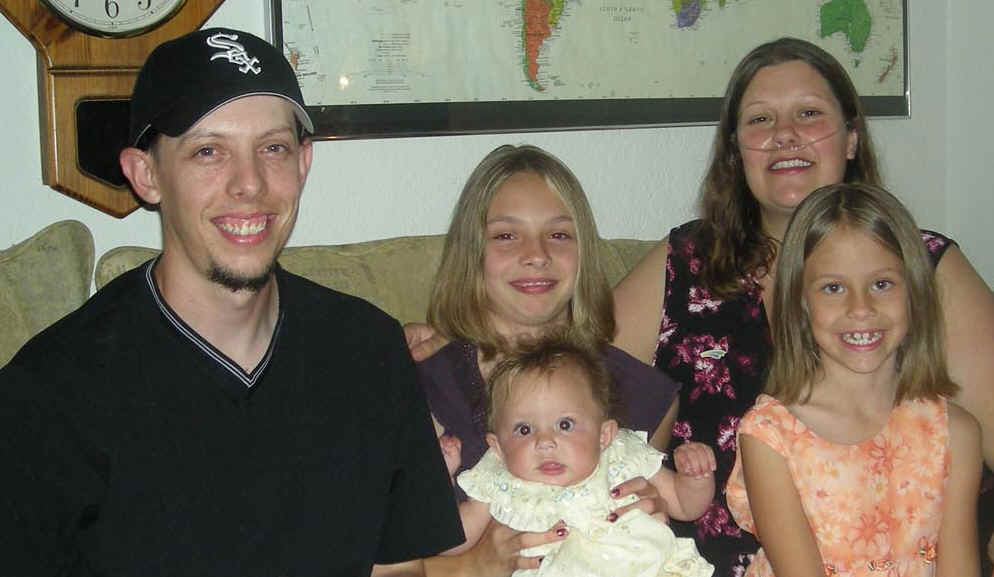 About Carrie
Carrie, 29 was diagnosed with Pulmonary Hypertension (PH) in January 2007. PH causes the pulmonary artery to become enlarged which then restricts the blood supply to lungs and oxygen to the heart.

Recently she had surgery to install a subcutaneous pump which gives her constant medication. This is the last option before a heart and lung transplant is needed. Normal daily activities we take for granted, Carrie can no longer perform. She is on oxygen 24/7. She is unable to work and her husband, Joe, needs to be home to care for their family and to transport Carrie to weekly appointments at Abbott Heart Hospital and countless other trips to Lakeview Clinic.

Carrie and Joe have 3 children, Hailey, 12, Raeven, 7, and a six-month old baby, Montana. They moved to NYA in 1998 and since then Carrie has been an active volunteer at school, community food shelf, and her church. For several years she helped make the Sunday evening "Backroom" at the Pizza Ranch a popular activity for NYA youth and helped organize "Party at the Park" and the annual city wide "free garage sale". The Petersons are currently caretakers at the Poplar Ridge Apts.
Would you like to Help?
Donations may be sent to

"Caring for Carrie"
Klein Bank, P.O. Box 839
NYA, MN 55368

You may also help by coming to the "Mexican Fiesta" on June 20th.
Most Importantly, your prayers are sincerely appreciated
Article from Sun Patriot Newspaper